Guided tour of the park
Formule
Let yourself be seduced by the gardens of an 18th century estate
A stroll through the various gardens of the Domaine reveals the pleasure of the "fabriques" and the charm of nature created by man.

Buildings from the past and the present

The Domaine de Seneffe is also a place where you can admire buildings built for the pleasure of the former owners: an Orangery, a Theatre, an aviary and an ice house.
These buildings are enhanced by their own gardens with very different atmospheres. As for the rear of the Estate, it unfolds a more "wild" area composed of a wide variety of species where it is pleasant to stroll and enjoy a splendid view of the Estate from the column commemorating the Battle of Seneffe (11 August 1674).
The Castle: the heart of the Estate

The Park of the Domain also highlights the castle built in the 18th century and now the Goldsmiths' Museum of the French Community of Belgium. It continues to offer its parquet floors, its stucco and its decorations to the museum's new scenography "From one day to the next. The 18th century".
Information and reservations
Need more information before booking? Contact our Mediation Department: info@chateaudeseneffe.be (Messages are only processed from Monday to Friday, during office hours. Mails are collected between 9 a.m. and 3 p.m.) or call +32 (0)64 55 69 13 (Reception)
Would you like a "group" menu?
Contact the Mediation Department (Reception: +32 64 55 69 13).
Entrance fee per person to be added to the price of the guided tour: free park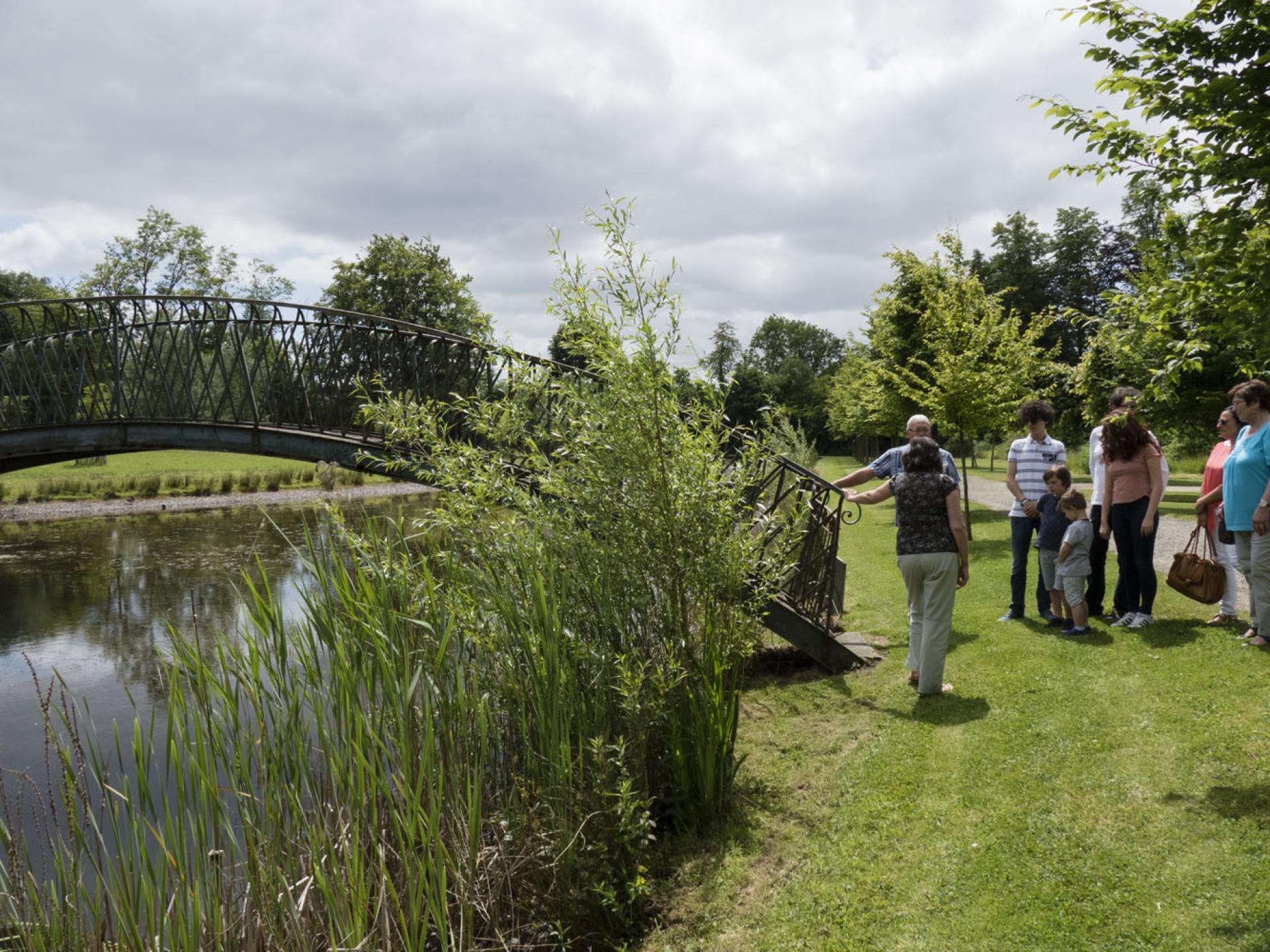 Group
up to 15 people per guide
Info
Bookings must be made at least 10 days before the date of the tour.