Birthday package
Formule
A birthday programme at the castle for your child means three hours of non-stop fun.
The guides/lecturers will organise the tour and workshop to reflect the chosen theme for two hours (with full compliance with social distancing rules) after which a space is made available for your birthday celebrations.
Tour - 1 hour
At the castle table
Discover annual food-related traditions in the 18th century and various customs of the time, including the masked ball, the Three King Cake for Epiphany, and Christmas.
Become castle owners during your tour!
A fun immersive tour of the 18th-century castle with a contemporary accessory or item of clothing (Costumes for girls (10 sizes 6 years and 10 sizes 12 years) and for boys (10 sizes 6 years and 10 sizes 12 years) are available. Feel free to bring your own costumes).
Workshop - 1 hour
Try a fashionable drink from the 18th century!
Preparation and tasting of hot chocolate, Enlightenment style

Try 18th-century make-up!
Creating 18th century make-up
Reception - 1 hour
A festively decorated area is made available free of charge (drinks included).
Cups, plates, cutlery and napkins are provided.
You are asked to comply with social distancing measures wherever possible during your visit. An adult (maximum 2) must be present throughout the birthday event.
Information and reservations
Need more information before booking? Contact our Mediation Department: info@chateaudeseneffe.be (Messages are only processed from Monday to Friday, during office hours. Mails are collected between 9 a.m. and 3 p.m.) or call +32 (0)64 55 69 13 (Reception)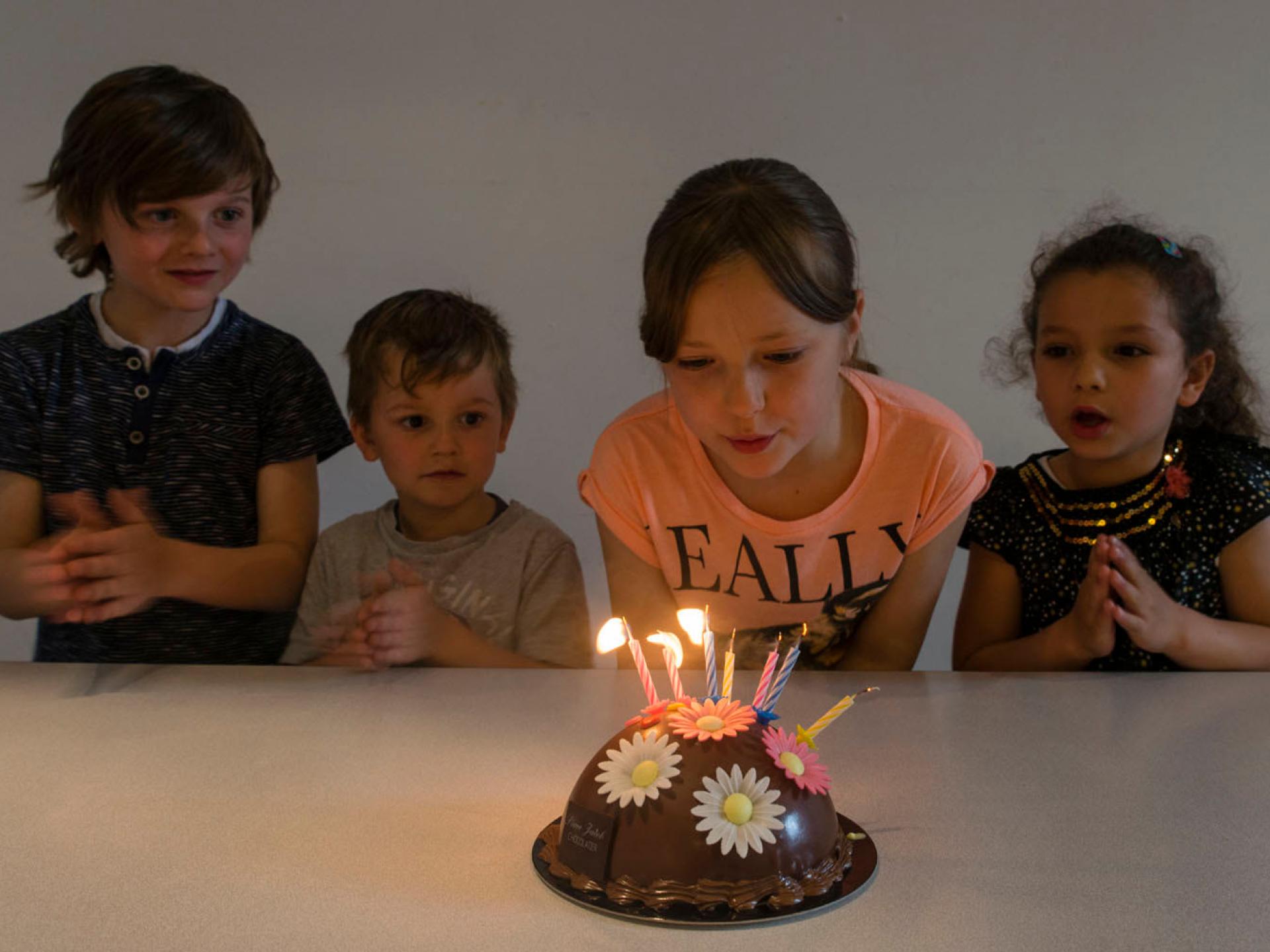 Price
130 €, cake not incluse
Group
From 1 to 15 childrens
Info
Bookings must be made at least 10 days before the date of the tour.